How does this work?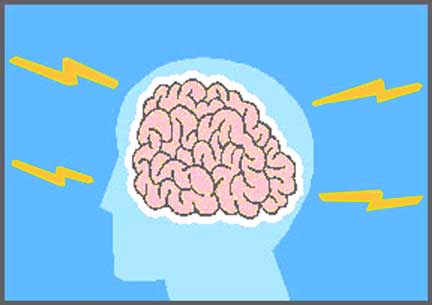 Your thoughts radiate vibrational energy!


The Law of Attraction

interprets that vibration as a request for more thoughts, health, events, circumstances, and people that match that vibration.


Then your Sub-Conscious Mind adjusts your body,
habits, and metabolism to match that vibration.

The cycle continues as you adjust your vibration toward more JOY!

I know this is
TRUE
because:
1) I cured myself from neuropathy by giving my sub-conscious commands using structured meditation and imagery.
I learned the process that some call "self-hypnosis" and told my nerve cells to grow back and my immune system to leave them alone. I said this morning and evening every day. After about 5 weeks I felt better, even after stopping the drugs and infusions. That's what launched me on my new career to help you discover your mind power to rule and change your body.
2) I researched the medical studies that document the weight reduction benefits from using guided imagery (structured meditation). Among them:
►"In a 9-week study of two weight management groups (one using guided imagery and one not using it), the imagery group continued to get results in the two-year follow-up, while the non-imagery group showed no further results." (Journal of Clinical Psychology, 1985).
►"In a meta-analysis, comparing the results of adding guided imagery to weight loss treatment across multiple studies showed that adding imagery increased weight loss by an average of 97% during treatment, and even more importantly increased the effectiveness POST TREATMENT by over 146%. This shows that guided imagery works even better over time." (Journal of Consulting and Clinical Psychology, 1996).
Here are some of the detail studies behind these results:
o Allison, David B.; Faith, Myles S. Hypnosis as an adjunct to cognitive-behavioral psychotherapy for obesity: A meta-analytic reappraisal. Journal of Consulting and Clinical Psychology. 1996 Jun Vol 64(3) 513-516
o Cochrane, Gordon; Friesen, J. (1986). Hypnotherapy in weight loss treatment. Journal of Consulting and Clinical Psychology, 54, 489-492.
o Stradling J, Roberts D, Wilson A, Lovelock F. Controlled trial of hypnotherapy for weight loss in patients with obstructive sleep apnea. International Journal of Obesity Related Metabolic Disorders. 1998 Mar;22(3):278-81.
o Kirsch, Irving (1996). Hypnotic enhancement of cognitive-behavioral weight loss treatments–Another meta-reanalysis. Journal of Consulting and Clinical Psychology, 64 (3), 517-519.
3) Visualization (guided meditation, hypnosis) for weight loss has become a worldwide phenomenon with documentary reports in the media:
4) I witnessed the transformation in dozens of my clients at Tooley Weight Clinic in the past 4 years with my $3000 weight wellness program of 13 weeks of visualization sessions with daily home reinforcement.
"It took me three years to lose three or four pounds, and I was very depressed. Now I'm down to 186 [14 pounds] without starving myself or crash dieting. And my girls (7 and 3) are eating what I'm eating, nutritious foods: vegetables, fruits, low-fat meats and grains. I'm way happier, and I laugh a lot." -- Samantha Pana
"I was really surprised when I weighed one week after my mental gastric band was implemented. I discovered that I had dropped 5 1/2 pounds. I expected to be hungry like on past diets, but now I just eat a very small amount of food and I feel full and satisfied." – Cathy Cappasola
"You had me turn down my coffee control half-way, but since I saw you, Duncan, I haven't had a drop of coffee. And I feel a whole lot better. My sugar level and blood pressure are both down." – Tony M.
"I used to never eat vegetables. I knew I should, so I would buy them, and then they just sat there and rotted. Now I make a vegetable smoothie for breakfast every morning. It was the hypnosis!"-- Lee Ann Berrier
"I couldn't stop drinking 2 glasses of wine every evening and it was sabotaging my weight loss effort. After Duncan had me turn my "wine dial" off, I stopped!" --Kathy Bailey
I know it sounds fantastic!

And the study will validate that it really IS fantastic, yet REAL!

Imagine YOUR benefits in Think Myself SLIM®

Your excess pounds begin to melt away without even thinking about them.
Your clothes are looser within days.
You are fully satisfied even with meals a little smaller.
You automatically eat more fruits and vegetables.
You diffuse stress habitually and automatically.
You enjoy peer support in the Think Myself Slim on-line Social Club.
Your food cravings disappear without conscious effort.
Your self-confidence skyrockets.
You experience a new sense of freedom and control.
You use your thoughts to attract your perfect body.
You get your day off to a great start with a 5-minute morning meditation.
You engrave instructions into your mind while you sleep with a 5-minute evening meditation.
You switch off all the programs that are sabotaging your weight reduction efforts.
You are at peace in your BODY, MIND and SPIRIT.
You master the mental techniques to keep yourself slim for life.
You master purposeful thinking so that the Law of Attraction brings you what you DELIBERATELY choose .
You find all areas of you life responding to your deliberate intention-setting and attention to feeling good.
What Is the Think Myself SLIM® Matrix Study?
It is participation in a program of weight reduction that is based on the principles of the Law of Attraction: "Seek JOY and all else that you desire will come to you."

The materials of the program have grown out of the complete $2600 in-office weight wellness system used by Duncan Tooley in his Weight Wellness Clinic adapted and expanded to include more emphasis on the Law of Attraction and converted to online. It engages all parts of your mind, body and spirit to achieve the same great results as the in-office clients did. Your sub-conscious changes are so subtle and automatic that your conscious mind doesn't even notice the changes. (That's why you journal: so you can keep track and notice).
The most important aspect of the program is abandonment of negative thinking about anything that you do not desire more of. Your result is gradual adjustments over 180-days, the optimal program length for building and reinforcing the new habits. Your anticipated result is lower weight, healthier eating, and happier lifestyle that you can easily continue FOREVER.

Contents:
Think Myself SLIM Study
®
is six months of

daily




sub-conscious weight wellness coaching

through:
► 13 modules, each used for two weeks and consisting of:
Instruction (food for your mind)
Poster for visual focus (on fridge/pantry)
Guided audio meditation (30 min.)
Morning booster meditation (5 min.)
Evening booster meditation (5 min.)
Motto cards (set of 6)
Journal worksheet (to stay accountable)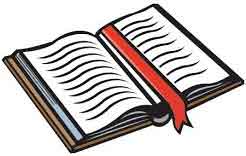 Biblia Valens (the summary positivity "bible")


► Accessible from PC, laptop, tablet or smartphone via internet
► Enrollment in the Think SLIM Club.
We asked "How can we make the system even easier than our in-office individual program?" We noticed that when participants encouraged each other and scheduled things together, it was easier for each than when they did it separately. Comaraderie encouraged consistency and perseverance.
That's why we added as a bonus a private social network for peer support and encouragement. It is automatic enrollment for the 6 months of the study in the Think Slim Club where you can post questions, comments and get responses and comments from other members.

► The Tooley Law of Attraction Life Principles.
What else could make this easier? Understanding the fundamental principles of how life works! Included in this essential element are:
► My composited collection of teachings on the Law of Attraction converted into an easy-to-understand explanation with personal stories of how the Law has worked in my life. (~ 60 minutes)

► My personal Law of Attraction Principles for Daily Living.

► Rapid & Unexpected Medical Improvements.
My weight clients have experienced rapid and unexpected improvments in their medical conditions as a result of the guided meditation (hypnosis) imagery and commands given to their body. Fibromyalgia client reported 85% improvement; diabetes client had blood sugar return to normal, etc. This medical improvement effect of such visualization instructions has been documented by hundreds of studies. Here are two:
Research report by Dr. Brian Alman, Kaiser Permanente, Permanente Journal, Volume 5, Number 4.

Participation Qualifications:
Check your Qualifications for participation in the study:


Excess weight and the desire to change
Internet access through computer or smartphone or tablet
Openness to alternative (non-traditional) methods
English-comprehending (any country)

Willingness to:
Invest 30 minutes (average) and $1 per day.
Share & be supportive in a private on-line community.
Answer a survey after each module.
Notice & respond to cooperative synchronicities that will arise.

If you qualify, click the button below to go to the sign-up page where you can join the satisfaction-guaranteed study.




I look forward to working with you soon.